So I've been a bit lax on my mission to read a book every week, but I'm planning to have another book review up on Tuesday for Vicious by V.E. Schwab. In the meantime, I thought I'd write about some of the shows I'm watching and some of the shows I'm excited for in the coming weeks.
First, I'm gonna start with a couple of shout outs for shows from the spring that I was watching…

iZombie is my newest favorite show. Penned by the creators of Veronica Mars, the show follows Liv Moore (haha, get it?) a zombie who fights crime. She works in a morgue and when she eats the brains of a victim, she gets pieces of their memories. This allows her to help the police solve crimes. But on top of the procedural aspects of the show, there is a series element involving a growing zombie horde that Liv will eventually have to stop.
The dialogue on the show is incredibly sharp, and the characters are all a lot of fun. The show also has one of the best pilots I've ever seen, which I find is rare for this kind of show (usually the pilots are among the worst episodes in a series). iZombie only has two episodes left this season, but I think you can catch up by streaming through the CW site. If not, I recommend looking for it when it inevitably hits Netflix…or whatever.
Unfortunately Battle Creek ended up being cancelled, so it won't be returning next year, but I thought that the show was quite good. The buddy cop procedural features Dean Winters as a cynical and sarcastic veteran detective from the town of Battle Creek and Josh Duhamel as a sleek FBI agent who is demoted and ends up serving the area. The two had great chemistry, and the other cast members (including Kal Penn) were great too. If you get a chance to check out this show, I recommend it.
And now the actual upcoming summer schedule…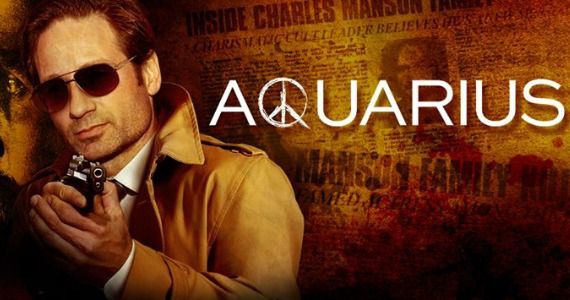 I didn't really have this show on my radar, but I saw the pilot episode yesterday, and I think this show is quite good. Set in 1967, the period piece follows Sam Hodiak (played by David Duchovny) as he looks into a missing girl at the behest of a friend. It turns out that said girl has joined Charles Manson (Gethin Anthony) in his cult. Duchovny and Gethin are great, as are the other cast members. I also like the trope of the old, gritty cop in this context. The 60's were obviously a time of great upheaval, so seeing a veteran cop who worked his glory days in the 50's gives the trope a more interesting premise to work with. We've only seen two hours worth of the show so far, but it's off to a great start, and I think it has a lot of potential.
I don't have HBO, so I likely won't be watching this until it comes out on DVD, but the first season of True Detective is one of the best things I've ever seen. I'm excited to see how this season plays out with a new story and a new cast. I'm a little worried given that Mcconaughey and Harrelson were so good in their roles, and I was really drawn to the Gothic Horror subtheme of the first season. However, I really like Rachel McAdams, and I'm very optimistic for the second season.
Defiance started as a tropey TV show that I started watching because it was the first show in the Syfy Renaissance in which the channel returned to actually having sci-fi shows. The first season was entertaining but not great. I haven't yet finished watching season two, but so far I have to say that it got a lot better. There are some really great characters in the show, the best probably being Stahma (Jaime Murray), Datak (Tony Curran), and Doc Ywell (Trenna Keating). I also really like "Berlin" (Anna Hopkins) who was added to the roster in season two.
Anyway, if you weren't impressed after season one, I would suggest trying out season two. Either way (barring some major bad plot twist at the end of season two), I'm excited to see where the show goes in its third season.
Another Syfy show, this one was put together by the creators of Stargate SG-1. This looks a bit more dark/serious than that, but I watched the Stargate for years, so I'm willing to give this a chance. It feels like it is part psychological thriller, part space opera, and if it's executed well I could see that combination being fun.
I'll be honest, I'm not entirely sure that I'm going to end up watching this show, but I am intrigued by it. A hacker trying to take down multinational corporations is an interesting premise, especially because said hacker also clearly has some social and anxiety problems, which I think adds an interesting dimension to his character (or at least I like the way it has played out in the trailers). Whether or not I watch this, I thought it was worth an honorable mention.